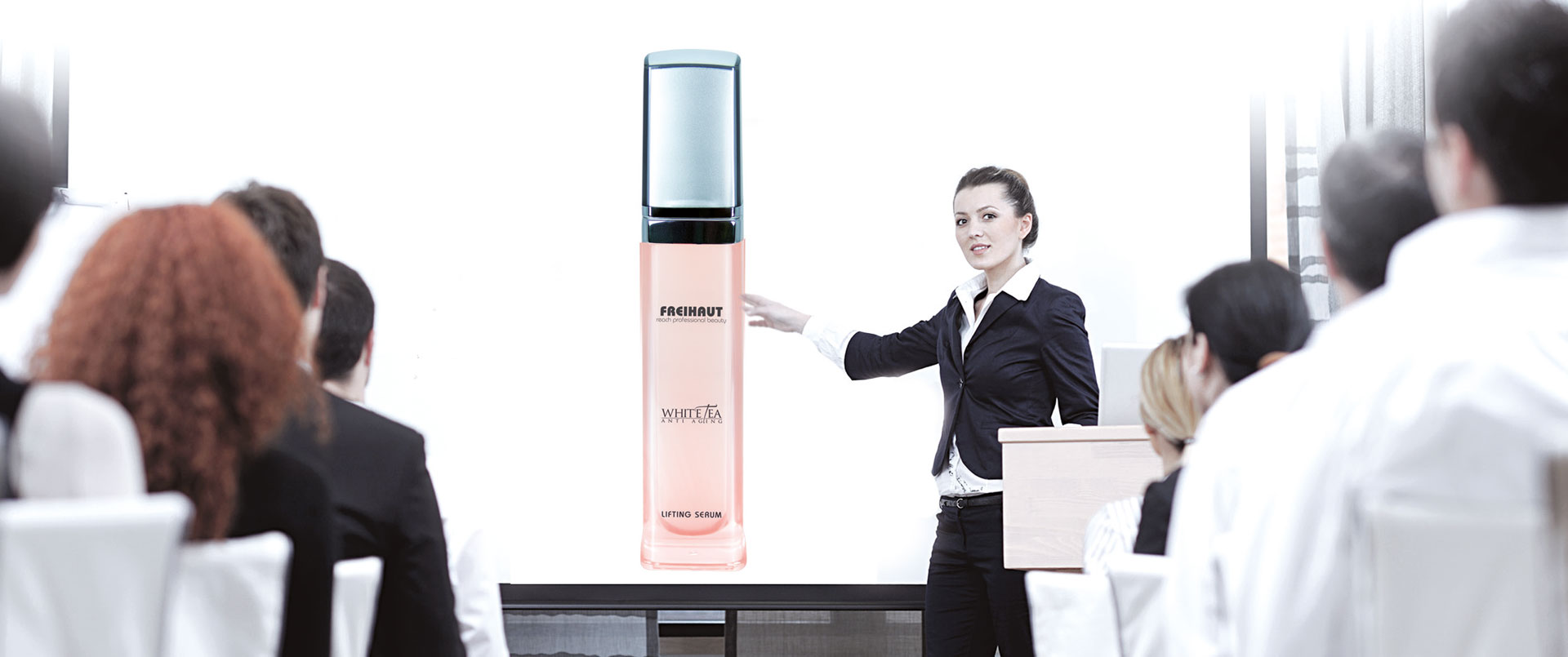 PROFESSIONAL ADVICE
Freihaut offers everything a beauty therapist may need in their salon: Freihaut's headquarters have at their disposal a training department offering advice and counselling so that prompt and adequate response may be given to any of your queries.
We believe that training therapists is the key to their success, and this belief drives our efforts. We provide continuous training not merely in technical areas, but we address each of the strengths every therapist must develop: sales coaching, innovative massages, cosmetology, thorough assessment... because it is our wish to be part of your business: we wish that you feel at home with us.
In Freihaut we offer the following services:
Wide range of products, for both professional use and home care
Specific treatments for every skin type
R&D Department working on finding innovative active substances
Continuous training of professionals
Other marketing support inniciatives such as special offers, skin analysis meetings at the beauty salon, etc.
ACADEMY
TRAINING
ABOUT OUR PRODUCTS, ACTIVE SUBSTANCES AND MASSAGE TECHNIQUES
Freihaut's commitment to professional cosmetics consists in providing products with both perfect application and proper guidance and advice. It is for this reason that we regularly organise courses, seminars and workshops to train in our products, active substances and massage techniques. We have a 300 m2 centre with an extensive pool of professionals where we organise these learning and development activities.
If you are interested in the next Freihaut training events, please fill in the following form